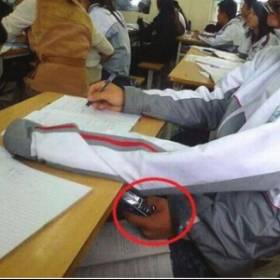 Join Group
What's New
Discussion: egg carton packaging
April 25, 2016, 10:28 am
Discussion: Cheating?
March 24, 2013, 1:44 am
Discussion: Experiences with Student Cheating
March 17, 2013, 5:23 pm Group owner:
Diane V
Group Members
Group Resources
Experiences with Student Cheating

I am trying to survey other teachers about experiences they have had with students cheating. This is my Masters Project - I would like to use real people (teachers and students) as one avenue to assess the problem. I am interested in both how students cheat (new technologies always mean new ways) and why students cheat (pressure to succeed, peer pressure, lack of ethical education, etc.) Comments/Discussion welcome! Thanks!
22.02.15.18.53.59 © 2022 Ed Tech Ventures